Water Damage & Mold Clean Up
During Hurricane Season
Are you already planning for hurricane season? If so, you should probably plan for mold growth.
We know all too well that time of year. The sickly, hot summer skies turn dark grey, and cool ocean winds whip through the air at deathly speeds. Water from above (and sometimes a palm tree) rains down on homes across the Florida coast.
While you can up and evacuate to sunnier beaches when the weather gets too wet, your home must stay put. Especially if you live near a body of water, hurricane season can bring tremendous amounts of precipitation and moisture into the air. It can also bring this water into your house with light flooding.
This uptick of rain, hot air, and moisture from both the ground and the sky exponentially increases the threat of toxic mold. It will start to grow and thrive in your home under these wet conditions. If left unchecked, you can expect costly repairs and health problems related to mold.
At TCB EnviroCorp, our main goal is to help people with their mold problems. That may mean mold removal and mold remediation after it has already grown. Or it could mean air quality testing to prevent it from ever happening in the first place. Either way, we are here to find a mold solution for you.
With that being said…
Here are some of our best tips for how to protect your home from rampant mold growth during hurricane season:
1. Don't Wait Until a Hurricane Has Formed
If you're reading this blog, a Category 4 is hurtling towards your beach house, and you only got here after frantically Googling "how to make an entire home waterproof," you could benefit from a virtue we call "preparedness."
You don't want to wait to keep your home clean, dry, and healthy until the last minute – it won't give you enough time to buy and do everything that needs to be bought and done.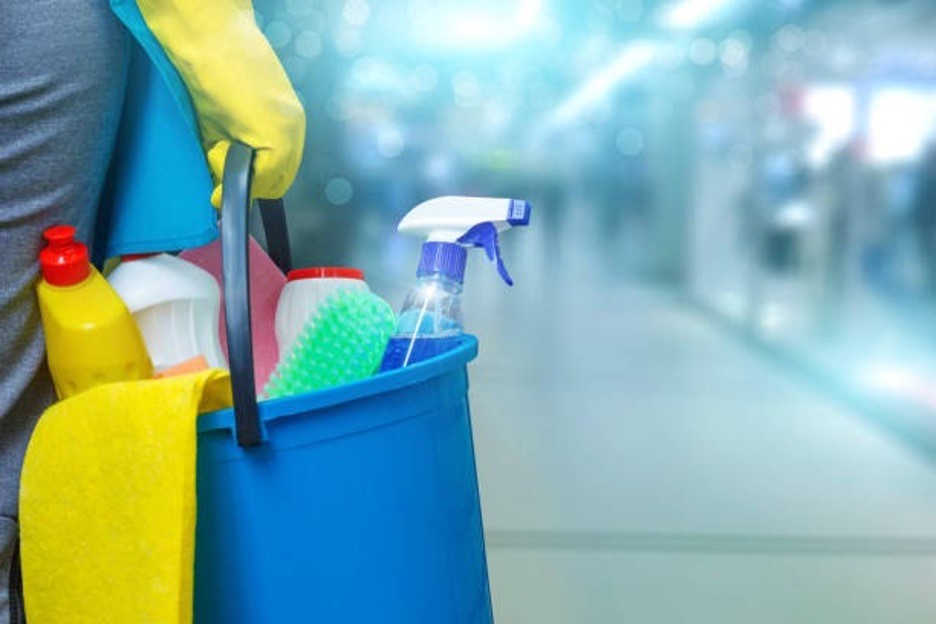 2. Fight Mold by Cleaning Your Damp Spaces
We all have chores that we put off. We say, "eh, I'll do them tomorrow" but tomorrow simply never comes. What we need you to do now is get off the laptop, get off the couch, grab the bottle of bleach collecting dust in the cabinet under the kitchen sink and CLEAN YOUR BATHROOM!
These damp rooms in your home are spaces where toxic mold spores grow and thrive. The dirtier those spaces become, the more mold will have to feed on. Use bleach, multipurpose cleaner (we love the fresh lemon scent!) and other mold-killing products to make your bathroom spotless.
Do this before the storm hits and takes out the power, water, or even the roof!
3. Make Sure You Have Flood Cleanup Tools ON DECK!
Toilet paper, bottled water, batteries, tequila – all these things disappear off the shelves before a hurricane. But what most people don't think of buying until AFTER the damage has been done are the essential hurricane damage repair tools!
With hurricane season, you never know what kind of leaking, flooding, or structural damage you're going to get. In the sunshine-filled aftermath, good luck finding the tools needed to clean up water damage!
Be prepared to face anything! Buy the basics for flood clean-up, so that mold doesn't stew and fester while you wait for Home Depot to get big fans back in stock.
TCB EnviroCorp for Water Damage & Mold Clean Up
If you don't have time to be proactive or just like to fly by the seat of your pants, that's ok. We're here for you.
TCB EnviroCorp can clean up water damage and get rid of mold. We also offer general contracting services if your home requires major restoration after flooding. If you live in Florida and want to be a responsible home- or business owner, be prepared for the wet season.
Whatever you do, don't ignore the dangers of mold. If you have water damage from flooding, smell a musty odor in your house, or just want to learn more about mold testing, call us to schedule a mold inspection today.