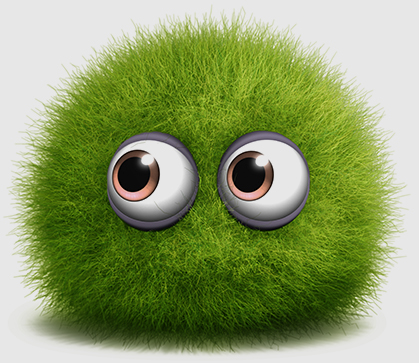 How Does
Indoor Air Quality Testing

Work?
When conducting an indoor air quality test for mold, we take air samples from inside your home, and analyze for common household contaminants. We want to see what kind of pollutants exist in your home's air and identify any possible toxins:
While some DIY mold tests can effectively test for air contamination, the details are often incomplete. TCB EnviroCorp licensed environmental scientists will check the horizontal and vertical surfaces of your Florida home or business in order to locate the source of mold growth. Our search for mold in your structure will entail the following:
Visual examination of horizontal & vertical surfaces within the structure looking for mold and signs of water damage

Inspect drywall, trim, cabinets, and flooring for signs of delamination/damage

Inspect HVAC for signs of mold growth

Determine a sample strategy based on site conditions and client budget
We also have the tools to test for specific types of molds. Determining the exact species found in your residential or commercial property will help us find the best solution for mold cleanup.
When Do I Schedule an
Air Quality Test for Mold?
Both residential and commercial areas need to be guarded from the dangers of mold. You want a healthy environment for yourself and your family. You also want employees to have safe air quality conditions inside your commercial property. Poor indoor air quality can cause serious health problems such as asthma, allergic reactions, breathing conditions, and even depression.
Understanding when to check for mold is a crucial first step in alleviating the situation. You may not see the fungus visibly, but there will be signs indicating that mold is spreading. Some examples include:
Persistent health issues like skin and eye irritation, runny nose, and allergies
Signs of water damage (stains, pooling water, leaks)
An unusual, musty odor in any area of your home or business
If you notice any of these tell-tale signs, don't hesitate to contact us for a mold inspection and indoor air quality testing. We'll look for the presence of mold and recommend any needed mold remediation services.
Expert Mold Removal
There are measures you can take to protect your home from dangerous air contaminants. Mold decontamination is an important first step to rid your home of mold. It is recommended that both horizontal and vertical surfaces are cleaned using EPA-approved anti-microbial surfactants. Our team has the tools and training to remove even the most stubborn mold and create a nontoxic living and working environment.
TCB EnviroCorp specializes in exposing mold before it can reach dangerous levels. We'll start with an initial mold inspection and testing. Then we can begin cleaning up mold and reduce its ability to thrive where you live and breathe. Our mold cleanup efforts include guidance on how to continue cleaning the air and prevent future mold growth using HEPA air filters and UV lighting installed into your HVAC system.
Indoor air testing for mold gives you peace of mind. It's a way to ensure everyone is safe from excessive amounts of these mold spores. TCB EnviroCorp has time and again aided Florida residents needing help with mold. You can trust our mold inspectors to both test and effectively treat any mold issue, no matter the severity.
We're here to make sure the air you breathe is safe.