Mold Testing Services in Florida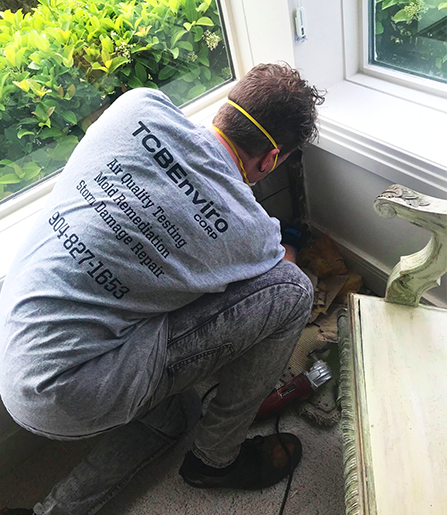 DO YOU SUSPECT MOLD?
Mold can be found almost anywhere in your home or business. Mold spores are always in the air looking for a surface to colonize on. They can grow on almost any organic substance including wood, insulation, paper, carpet, and food, so long as moisture and oxygen are present.
Problem-causing mold growth commonly occurs when excessive moisture accumulates on a surface or inside a building. While mold does thrive in humid conditions, mold can be found in all climates; in fact, it is known to survive freezing temperatures by going dormant until it gets warm enough for spores to grow.
SCHEDULE YOUR MOLD INSPECTION NOW
If you see evidence of a water leak or dampness, smell something musty, or see weird spots on the wall (these could be black, green, orange, or even white), you will want to test for mold. This is especially true if you start to experience allergy symptoms that are out of the ordinary.
Mold testing is a multi-step process. It's part visual and part-chemistry. We test suspect spots for the presence of mold spores (there are 100,000 species – we know which types of molds are dangerous).
We can also test your indoor air quality to detect mold problems that you might not be aware of yet. If we find that mold is present during air sampling, we will look at it together and come up with a plan for mold removal.
MOLD REMEDIATION
While our basic protocols for testing and removal are standard, every home is different. If we find mold, we'll discuss all options for removing it and making sure that it does not come back. From our years of experience and test results, we recognize when mold damage is dangerous and are honest about whether you need to replace a wall or flooring, or whether a surface treatment will suffice.
AIR QUALITY TESTING – ABOUT OUR ENVIRONMENTAL SPECIALISTS
TCB EnviroCorp professionals are held to a high standard of integrity and respect for our clients. Our professionals undergo constant training to provide only the highest quality service to our customers.
We strive to act as efficiently and effectively as possible, while maintaining our promise to treat the customer's home as we would like our home to be treated. We pride ourselves on professionalism, integrity, and continuous customer focus with every service that we provide. We act to maximize customer loyalty by making our main priority to understand and appreciate the customer's concerns in every situation, as well as acting to honor each of those concerns at all times throughout the testing and rebuilding process.
Call today to book
your appointment!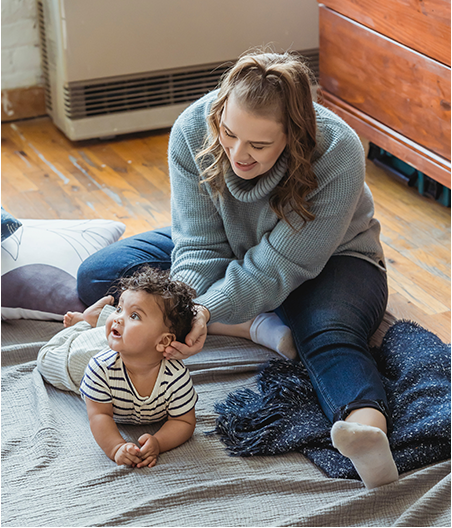 A MOLD TESTING COMPANY YOU CAN TRUST
TCB EnviroCorp was incorporated in 2009 and is family, owned and operated. Service areas include Northeast Florida, Orlando, and Tampa; however, we are licensed for mold testing throughout the entire state of Florida. Our senior environmental scientist Mark S. Mongon has more than 35 years of experience in environmental industrial hygiene testing, environmental remediation, and construction project management.
Previous completed projects include the World Trade Center, the Statue of Liberty, and the $14.5 billion Central Artery Tunnel in Boston. Previous clients include the U.S. Army Corps of Engineers, Jacksonville Housing Authority, Flagler College, the Hilton Corporation, the U.S. National Park Service, the U.S. Naval Command, and thousands of satisfied residential customers.
FL LIC. MOLD ASSESSOR MRSA55
FL LIC. MOLD REMEDIATOR MRSR789
FL LIC. GENERAL CONTRACTOR CGC1519836
Mold Testing When You Need It
TCB EnviroCorp understands that time and professional expertise
are the most valuable resources in any emergency situation,
no matter the extent of the damage.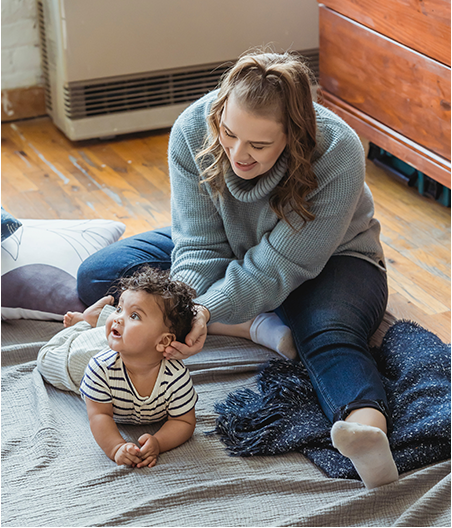 Getting Rid of Mold – IT'S ABOUT YOUR SAFETY
Mold could be all around you right now and you would likely not even know it. According to the Centers for Disease Control, exposure to mold can lead to severe health problems such as allergic asthma, allergic rhinitis, bronchopulmonary mycoses, sinusitis hypersensitivity and pneumonitis.
Mold can destroy walls, carpets, and any porous surface. Catching it early will preserve your investment and give you peace of mind. Call now and we will be at your home within 48 hours.
Never have I had a contractor and his team show up when they said they would, treat everyone in the house with the utmost courtesy, do an impeccable job, AND provide above and beyond service. TCB EnviroCorp is the company to hire- hands down.
Sam F.
TCB is very professional and concerned for the owner and the finished product. They have very talented installers and are willing to meet with insurance adjusters, which led to an amicable resolution with the insurance company. I highly recommend them.
Faye P.
Mark Mongon and his team at TCB are the best around! Mark came through for us and I can't say enough about how responsive and thorough he is in ensuring our issues were resolved. You couldn't find a better company to work!
Mary B.
Mark was courteous and very knowledgeable. He was also on time. He was even good with my very curious kiddos. Would highly recommend.
Scott E.
I had a great experience with this company. They did the project for a reasonable amount of money. My wife had a difficult time with mold contamination and we contacted other companies, but they were the ones who identified the problem and helped us.
Vic C
Mr. Mongon was wonderful to work with. I was able to get a same-day appointment. He also provided a detailed report, recommendations for further action, and helped work with our property management company. I would highly recommend TCB EnviroCorp.
Dania F